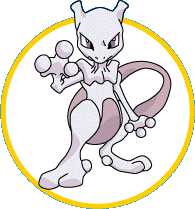 THE POKEMON ZONE
I love Pokemon. I have Pokemon toys, and Pokemon cards, and Pokemon games ... you name it, I've got it!
Besides Mewtwo,probably my favorite Pokemon is Pikachu. A long time ago I drew this picture of him.
THE GUNDAM WING ZONE
Another thing I'm into besides Pokemon is "Gundam Wing". I'm working on a new website about it. I hope you'll like it. It's my favorite site that I have ever worked on. You can get there from the navigation bar.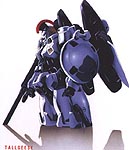 THE DRAGON ZONE
A great place to visit is the subterranean chamber of Castle Chrizwiz: "Firewing's Lair". A long time ago my mom helped me create this site, because we both LOVE dragons!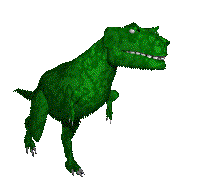 THE PREHISTORIC ZONE
I like dinosaurs, can you tell? I'd really like to be a paleontologist some day, like my hero Dr. Paul Sereno. There are millions of dinosaurs known to us, and millions more waiting for me to discover them.
I'm working on something new. I'm creating a dictionary of my favorite dinosaurs, and cool dinosaur links. I thought about calling it the "Paleontology Zone" or "Dino Zone", but decided on
;-)